WebRTC services allow for secure audio and video communication. They do not require special software or programs and are supported by most browsers. WebRTC applications provide students and educators with an effective way to communicate with one another. They also help to reduce frustration in the classroom and facilitate student interaction. There are still a lot of benefits of using WebRTC Services for online education that you should know about. Read more to find out about these benefits.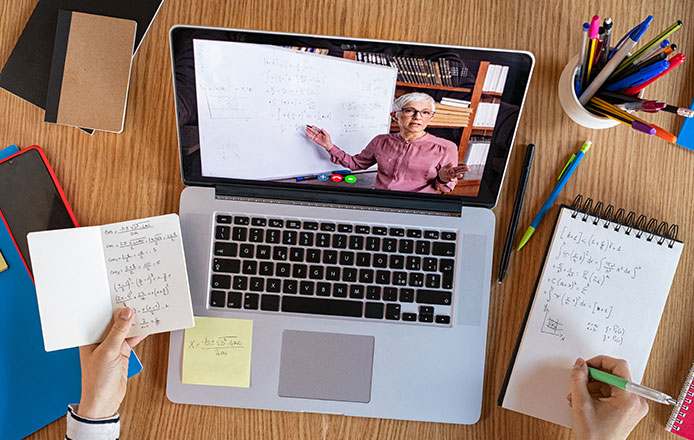 Facilitates Face-to-Face Communication
WebRTC services allow users to interact with each other in real-time. Many educational institutions have implemented WebRTC technology, enabling teachers and students to attend online classes using video conferencing. This technology is flexible and easy to integrate into any software program. As a result, thousands of courses are delivered over these online learning platforms each year.
The benefit of WebRTC services for online education includes the ability to view the faces of learners and instructors in the virtual classroom. This is especially helpful for instructors and students who cannot interact in person. Students and teachers can also share screen and file content over these platforms. This technology is transforming the online education industry.
Provides HD-quality Audio and Video Communications
WebRTC services deliver high-quality audio and video communications across networks. The WebRTC engine dynamically adjusts the quality of streams based on network conditions, including packet loss, network jitter, and bandwidth fluctuations. In addition, webRTC engines perform other tasks such as error recovery, flow control, and packet loss prevention. However, it is essential to note that WebRTC engines cannot guarantee the highest quality video stream.
WebRTC solutions have made online education more accessible. For example, the availability of video-streaming classroom lectures has paved the way for self-paced e-learning programs and web conferencing. These solutions allow teachers and students to engage in hindrance-free interactions with each other and offer excellent quality voice and video communications.
Improves Customer Service
WebRTC services help organizations connect people and information in a real-time manner. WebRTC has the advantage of being baked inside the browser, so there is no need for third-party software components. The technology is also helpful in emerging collaborative solutions, such as wearable devices, indoor mapping, and beacons.
WebRTC services have the potential to revolutionize customer service for companies in many different industries. For instance, video conferencing allows companies to offer real-time customer support. This can increase their customer's trust and loyalty. As a result, WebRTC can also enhance the capabilities of learning management systems. Almost 70 percent of business professionals require professional development in their field. This technology also makes it easy for organizations to expand their reach by integrating WebRTC modules into their systems.
WebRTC can also be used for online meetings, conferences, and Webinars. This technology can make customer service more efficient and reduce costs. WebRTC services can also increase customer satisfaction through repeat sales and word-of-mouth marketing.
Streamlines the Development Process
WebRTC technology is a breakthrough in online education, enabling teachers and students to easily engage in face-to-face interactions. The technology can be used for screen sharing, co-browsing, and shared whiteboards. WebRTC services also eliminate the need for expensive hardware.
WebRTC can be used for video and audio calls, ensuring high quality, security, and ease of use. The technology has multiple applications and can be used to improve various businesses. For example, a mobile phone app may be controlled by voice commands. Another application for WebRTC is in the smart home, where the technology is used for home automation and innovative home products.
WebRTC is also used in healthcare settings. HIPAA regulations require healthcare organizations to implement WebRTC as a secure means of communication.